Reliable phone service is a business essential but finding the best solution doesn't have to be difficult. Discover the flexibility, functionality, and crystal-clear voice that make SIP Trunks a practical solution for your business.
While single business lines offer simplicity and serve a number of purposes, they might not be ideal for businesses requiring more than a few lines. Other methods like key systems or traditional PBXs deliver multi-line capacity but are often more expensive.
CISP's experience with a multitude of providers gives us the ability to find you the best solution for your business.  SIP Trunks offer an efficient, cost-effective way for businesses to design a suitable multi-line solution without being locked into to purchasing channels in blocks – delivering a solution that is more efficient, scalable, and affordable.
Simplify Management and Help Lower Costs
SIP trunking from headquarters or other aggregation sites replaces PRI circuits to deliver calls.
Bandwidth Options
Dynamic
Voice and data shares the same circuit, with priority given to voice traffic.
Elastic
Provides dedicated VLANs for voice and data traffic so internet capacity is never impacted by call volume.
Scalable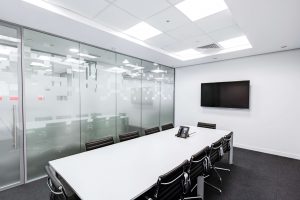 As your business grows, so can the capabilities of your voice communications system.
If you route your SIP Trunk over a private network, your options become virtually limitless. You can tailor your SIP Trunk bandwidth to exactly the size you need.
Versatile
The transition to SIP Trunks is seamless, they can be configured for use with any phone system, so you can keep all of your current features.
Designed for Flexibility
Can be configured to work with any phone system.
Purchase additional call sessions as needed.
Customize your service with:
Auto Attendant
Voice Mail/Fax Messaging/Unified Messaging
Reservation-less Audio Conferencing
Caller ID
Call Waiting
Direct Inward Dial (DID)
Direct Outward Dial (DOD)